RJS Presents…
FREE BRIDGE QUINTET!
Tuesday, April 9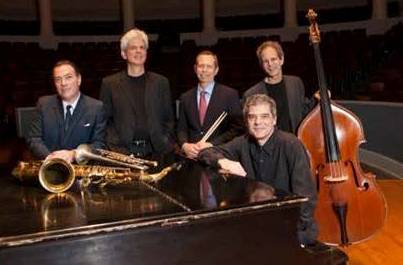 FREE BRIDGE QUINTET
Free Bridge Quintet is the faculty Jazz quintet of the University of Virginia – McIntire Department of Music. Founded in 1997, it features Jeff Decker (saxophones), John D'earth (trumpet and flugelhorn), Robert Jospé (drums), Peter Spaar (bass), and Butch Taylor (piano).
The quintet has been a staple of the Central Virginia Jazz scene for two decades. Its members are internationally recognized Jazz performers and recording artists.
Capital Ale House Downtown Music Hall
623 East Main Street
Richmond, VA 23219
Doors open at 6pm – Show Time: 7pm
General Admission: $20 / Students (with valid ID): $15
All Sales Final – No Refunds
Purchase 4 or more tickets to reserve a table in your name!